Dear Faithful Friends,
There have been so many of you who have kept Scott, Jenny, Andrew and Emily in your prayers and thoughts through these last four months.
Scott passed away early this morning. Jenny, Andrew and Emily are heart broken. Will you please keep them in prayer? They need us now more than ever. Jenny is still battling breast cancer. They have a hard road ahead.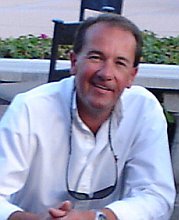 While Jenny, Andrew, and Emily of course grieve, they know that Scott is no longer suffering. They know that he is in Heaven. They are assured of his salvation. Scott was a Christian. He was a LCMS Pastor. All you have to do is believe in Jesus Christ as your Lord and Savior and repent of your sins my friends.
Perhaps you may like to read
THIS POST
Jenny did on her blog about her and Scott two years ago.
"Let not your heart be troubled; you believe in God, believe also in Me. In My Father's house are many mansions; if it were not so, I would have told you. I go to prepare a place for you. And if I go and prepare a place for you, I will come again and receive you to Myself; that where I am, there you may be also. And where I go you know, and the way you know." Thomas said to Him, "Lord, we do not know where You are going, and how can we know the way?" Jesus said to him, "I am the way, the truth, and the life. No one comes to the Father except through Me. John 14:1-6
Stitching and praying,
Vickie