Hi friends! I went to my Mom's for my birthday celebration yesterday. Always a good time with family and chocolate cake!🎂
I never did show you what Brian gave me. He asked what I wanted. I told him. I mean, hey, I have always wanted silver poodle earrings and I saw these and 😍!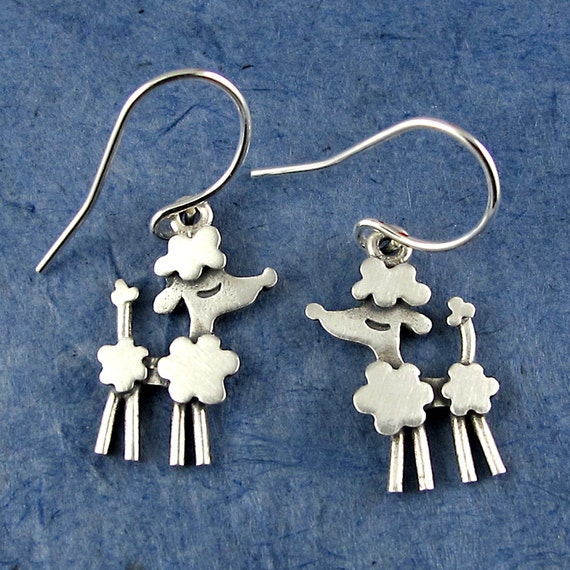 Now the crazy poodle lady is complete, right? If you too should want silver poodle earrings or maybe silver collie earrings, or dachshund earrings or cat, or duck, or goat, or, or...
GO HERE
The silver jewelry is made by Stick Man Jewelry, an Esty shop, in Montreal, Canada.
Our friend Vicki
stitched up the June poodle. Here she is.
And here is her whole poodle gang thus far.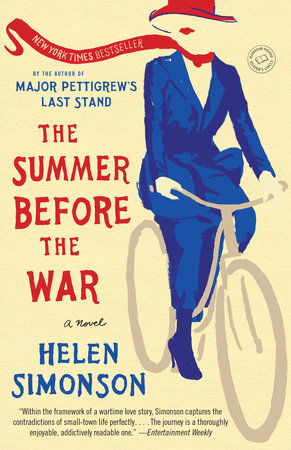 The Summer Before the War
by Helen Simonson was recommended to me by our friend Beth and I am so glad. What a good story. I just really enjoyed this book. I highly recommend reading it.
NEW YORK TIMES BESTSELLER • "A novel to cure your Downton Abbey withdrawal . . . a delightful story about nontraditional romantic relationships, class snobbery and the everybody-knows-everybody complications of living in a small community."—The Washington Post

The bestselling author of Major Pettigrew's Last Stand returns with a breathtaking novel of love on the eve of World War I that reaches far beyond the small English town in which it is set.NAMED ONE OF THE BEST BOOKS OF THE YEAR BY THE WASHINGTON POST AND NPR
East Sussex, 1914. It is the end of England's brief Edwardian summer, and everyone agrees that the weather has never been so beautiful. Hugh Grange, down from his medical studies, is visiting his Aunt Agatha, who lives with her husband in the small, idyllic coastal town of Rye. Agatha's husband works in the Foreign Office, and she is certain he will ensure that the recent saber rattling over the Balkans won't come to anything. And Agatha has more immediate concerns; she has just risked her carefully built reputation by pushing for the appointment of a woman to replace the Latin master.
When Beatrice Nash arrives with one trunk and several large crates of books, it is clear she is significantly more freethinking—and attractive—than anyone believes a Latin teacher should be. For her part, mourning the death of her beloved father, who has left her penniless, Beatrice simply wants to be left alone to pursue her teaching and writing.
But just as Beatrice comes alive to the beauty of the Sussex landscape and the colorful characters who populate Rye, the perfect summer is about to end. For despite Agatha's reassurances, the unimaginable is coming. Soon the limits of progress, and the old ways, will be tested as this small Sussex town and its inhabitants go to war.
I spent a whole $3.57 of my birthday money (TEE HEE) at Hobby Lobby and got this bit of stash that was all on clearance.
Would you please pray for all to go smoothly and excellent healing for Brian? He is having a double hernia repair surgery this afternoon. It is a day surgery. I will be taking my cross stitch and an audio book with me while I sit in the waiting room. He must take four weeks off of his work in the bakery. He lifts hundreds of pounds of dough every night. He will continue his financial trading work here from home without a problem. Thank you for your prayers!
That Christ may dwell in your hearts through faith; that you, being rooted and grounded in love, may be able to comprehend with all the saints what is the width and length and depth and height— to know the love of Christ which passes knowledge; that you may be filled with all the fullness of God. Ephesians 3:17-19
Stitching and praying,
Vickie
This birthday card was drawn by Madeleine :)